The hunt for a new vehicle is an exciting time, but it doesn't come without its stressors and inconveniences. With all the new innovative technology flooding the vehicle market today and the variety of superb vehicles that Fox Ford of Waynesburg, Pennsylvania, has to offer, the decision can be a tough one. In addition, Fox Ford of Waynesburg is also proudly serving Uniontown, Pennsylvania, and Morgantown, West Virginia.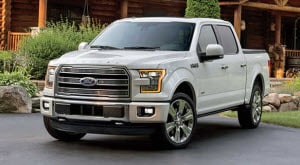 That's why we've compiled many different vehicle comparisons for you that cover a wide range of makes and models. No matter what style of vehicle you're looking for and what features you desire, Fox Ford of Waynesburg provides the vehicle comparisons that you need to cover all the possibilities. When you do drive off the lot in your new Ford vehicle, we want you to be confident that this is the ideal vehicle for you.
Why Read Our Fox Ford Vehicle Comparisons?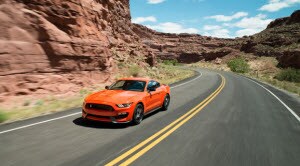 When you're trying to decide on a vehicle that best fits your lifestyle, our Fox Ford vehicle comparisons are a great place to begin. Our comparisons include details such as technology features, engineering, performance, and safety features to ensure we're covering all of our bases. Our vehicle comparisons offer valuable information for our vehicles like the Fusion, Edge, Escape, Explorer, and more.
Plus, we compare these features of our vehicles with other comparable makes and models to provide you with a thorough and accurate overview, which helps you make an informed decision about your future vehicle. It's crucial to learn as much as you can about the car, truck, van, or SUV you're considering to ensure you end up with a vehicle that suits all of your wants and needs.
Learn More at Fox Ford of Waynesburg
After you've done your research and read the vehicle comparisons for the models that appeal to you, give us a call to come take a test drive. Your Fox Ford of Waynesburg, Pennsylvania, boasts a generous inventory of the latest vehicle models. We'd love to hear from you and help you find your dream car, so contact us today at 888-825-5641.
2017 Ford Escape vs. Chevy Equinox
2017 Ford Escape vs. Dodge Journey 
2017 Ford Escape vs. Honda CR-V 
2017 Ford Escape vs. Jeep Cherokee
2017 Ford Escape vs. Jeep Compass
2017 Ford Explorer vs. Dodge Durango
2017 Ford Explorer vs. Jeep Grand Cherokee
2017 Ford Explorer vs Toyota Highlander
2017 Ford F-150 vs. Chevy Silverado 1500
2017 Ford F-150 vs. GMC Sierra
2017 Ford F-250 vs. Chevy Silverado 2500
2017 Ford F-150 vs. Toyota Tundra
2017 Ford Focus vs. Chrysler 200
2017 Ford Fusion vs. Honda Accord
2017 Ford Fusion vs. Chevy Malibu