The community of Spraggs, PA, is best known for its beautiful location in Greene County, but there's more to this town than the majestic trees and mountains surrounding the area. Spraggs is home to a number of attractions, including the Kent Tree Farm and the historic King Covered Bridge. If you love local crafts, antiques, and wine, you'll love Shields Herb & Flower Farm and Winery.
There's a lot to see and do in Spraggs, PA, and you can experience this town and all that it has to offer with a new and capable Ford from Fox Ford.
New Fords for Sale near Spraggs PA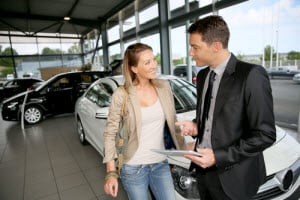 If you want to experience all the attractions in Spraggs, PA, you'll need a dependable car to get you around town. Fortunately, your local Ford dealer is located just minutes away and can help you find the perfect car for your travels.
Our Ford dealer near Spraggs, PA, is home to an eclectic selection of vehicles. No matter what type of car you're looking for, Fox Ford is sure to have it in stock. From dependable used sedans to certified pre-owned SUVs, we have it all!
Our inventory also includes an array of new Ford models, including the capable Ford F-150 and the spacious Ford Explorer. All new vehicles at your local Ford dealer are designed with advanced performance features and interior technologies to help you get around town with ease.
Of course, we do more than just offer a great selection of cars. At our dealership, we also provide professional assistance and resources needed to drive home happy. If you're having trouble choosing a car, just let us know, and we'll be happy to help you narrow down your options.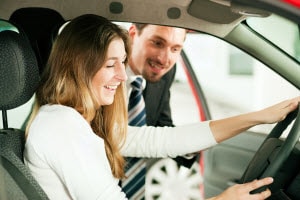 On top of that, we strive to make buying a new car more affordable for everyone. That's why Fox Ford offers financing services to all customers regardless of credit score and history. With the right Ford financing or lease plan, you'll be able to drive home in the vehicle of your dreams andmaintain your budget.
Ford Service & Repairs near Spraggs PA
When you buy a new car from our Ford dealership, you'll get access to our state-of-the-art service department. Here, trained technicians will use advanced tools and technologies to perform any routine maintenance or repair for your vehicle.
And since no one knows your Ford better than experienced automotive specialists like the ones at Fox Ford, you can trust that we'll provide the highest-quality services and repairs your car needs.
Find Your New Ford Now!
There's no better place to shop for a new car than your local Ford dealer near Spraggs PA. Our dealership is located just 15 minutes away from town, and we can't wait to help you find the perfect vehicle for your life in Spraggs, PA.
If you're in the market for a dependable new Ford near Spraggs, PA, contact our showroom or visit us to schedule your test drive today!